Select Key Metrics on Food Access & Affordability

Food Insecurity
Percent of population who lack access to enough food for an active and healthy life.

Food Environment
Proximity to healthy, high-produce stores (e.g., supermarket); abundance of unhealthy, low-produce food stores in proximity (e.g., convenience stores).
Ongoing Efforts in the Philadelphia Community
The Food Trust is a nationally recognized nonprofit dedicated to ensuring that everyone has access to affordable, nutritious food and information to make healthy decisions. Headquartered in Philadelphia, The Food Trust works with neighborhoods, schools, grocers, farmers and policymakers in the city and across the country to develop a comprehensive approach to improved food access that combines nutrition education and greater availability of affordable, healthy food.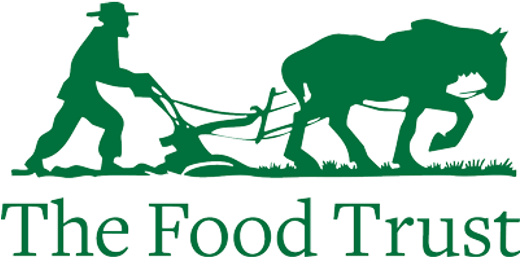 ---
The Mainline Health Food Insecurity Program at Paoli Hospital meets a vital need for patients who are discharged from the hospital but are at risk for readmission and sickness due to limited access to nutritious food. Through this program, at-risk patients who are discharged from the hospital are offered access to community resources, such as food banks and food benefits, as well as community gardens with free produce. Through this program, patients receive follow-up consultation to ensure they have access to healthy food sources.
Efforts listed here may be independent of Accelerate Health Equity. Check back to learn about a broader list of health equity efforts.