Select Key Metrics on Racism & Discrimination in Healthcare Settings

DISCRIMINATION AND STIGMA
Availability of culturally competent providers; reports of discrimination or microaggressions in health care.

ACCESS TO CARE & TREATMENT
Referrals to specialty care; medication prescription rates; insurance navigation and approval; appointment wait times & delays in care.

BIAS IN CARE PROVISION
Use of race as corrective factor in algorithms; rates of misdiagnosis & approval for treatments.
Background

of Black or African Americans report that they have personally experienced racial discrimination when going to a doctor or a health clinic.

have avoided seeking medical care out of concern about discrimination.
Upon seeking care, Black Philadelphians note that navigating specialty care can be difficult with limited access to specialists and long wait times for appointments.
Hispanic Philadelphians report that undocumented community members may also avoid or delay seeking care due to fear of deportation and separation from family and are less likely to have health insurance, greatly impacting access to care.
Racial bias and discrimination can negatively affect the quality of care delivered when it is received.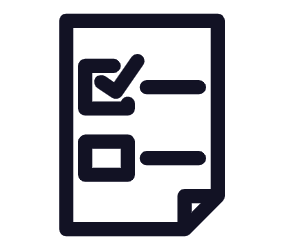 Clinical decision tools that unjustly account for race such as race correction in estimating kidney filtration rate can make Black patients ineligible for transplants, referral to specialty care, or certain medication prescriptions.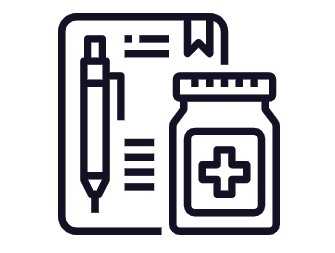 Black Philadelphians are less likely to be prescribed opioids and other high-risk medications and are less likely to receive Buprenorphine, a medication used to treat opioid addiction.
Ongoing Efforts in the Philadelphia Community
The Penn Medicine Urban Health Lab is undertaking several initiatives to dismantle racism within health care, in part by providing an avenue for health care workers and patients to report experiences of racism.
In collaboration with the Center for Health Care Innovation, the Urban Health Lab developed Lift Every Voice, a low-friction, anonymous digital platform design to actively collect experiences and observations of racism in the workplace. The goal of Lift Every Voice is to spark conversation among staff, catalyze antiracist action among leaders, and intervene on experiences of racism in the healthcare workplace.
The Urban Health Lab is also using remote patient engagement (text messaging) and qualitative methods to investigate Black patient perceptions of racism during visits to the emergency department with the goal of guiding institutional change.
Efforts listed here may be independent of Accelerate Health Equity. Check back to learn about a broader list of health equity efforts.